How do I access the dashboard for the first time if I have a business Subscription
If you have a valid business subscription you will need your activation code to complete your on boarding to access the dashboards and its many features.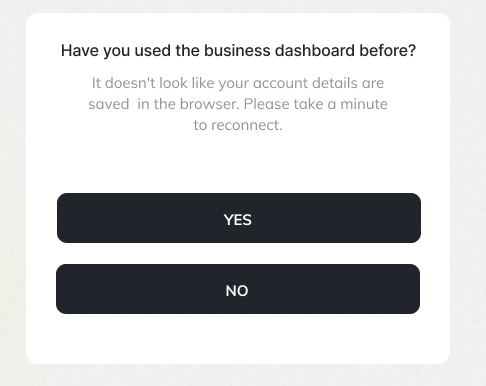 As this is the first time your accessing the dashboard click the No button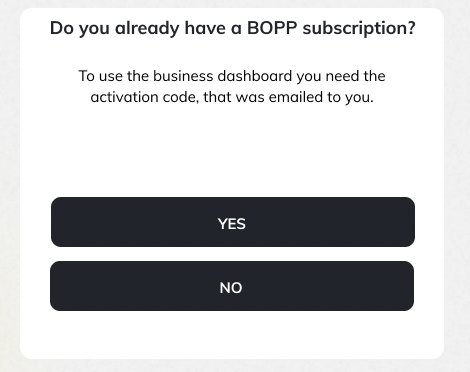 As you are a business subscriber after clicking yes to the questions above you will then be presented with the on board your bank, this is the same process you would have used to on board your bank in the BOPP app.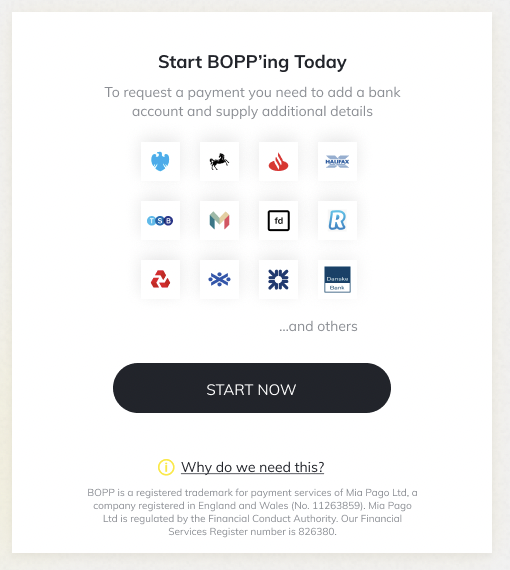 After choosing your bank and entering your activation code you then need to set your pin to access the dashboard on your browser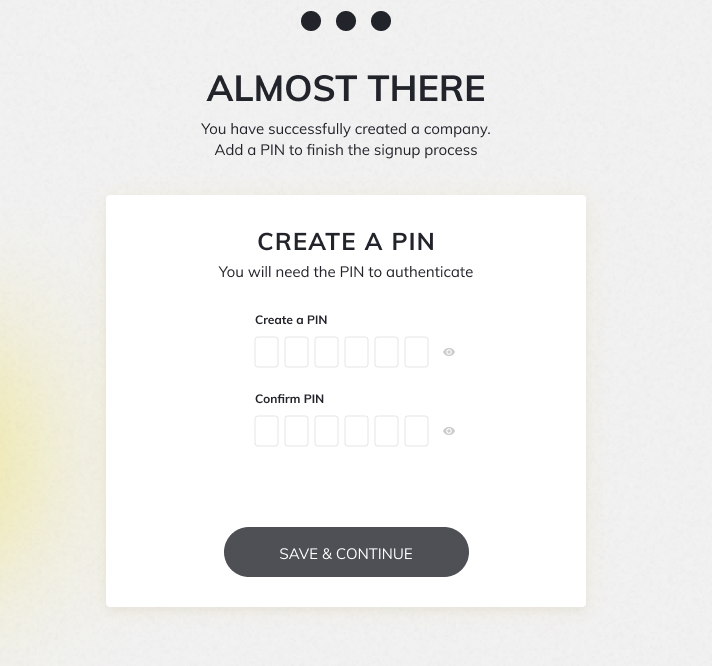 Once you have created your pin you will be directed to the login screen where you need to enter this pin to access the dashboard and its many features.