How to create a QR code / Paylink in the BOPP Dashboard
Once connected to the dashboard you are now create QR codes/Paylinks in addition to viewing all your incoming payments.

Creating a payment request (QR Code/Paylink) in the
dashboard
Click on the Request Payment menu option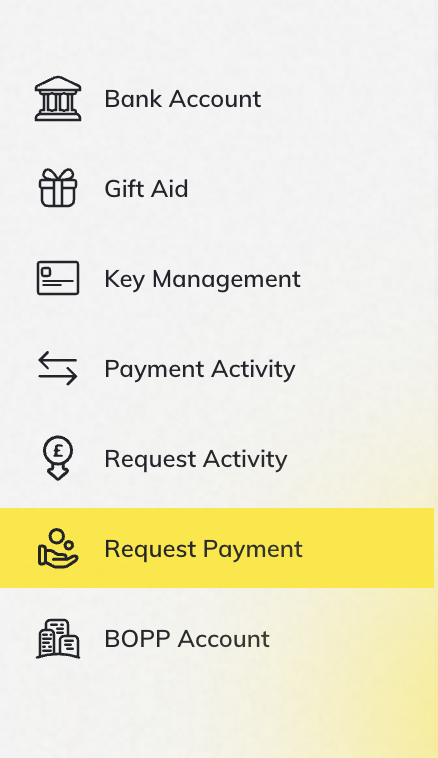 The custom options for the
QR code / Paylink creation is split into 3 sections.
Under the general tab the amount and payment reference can be customised.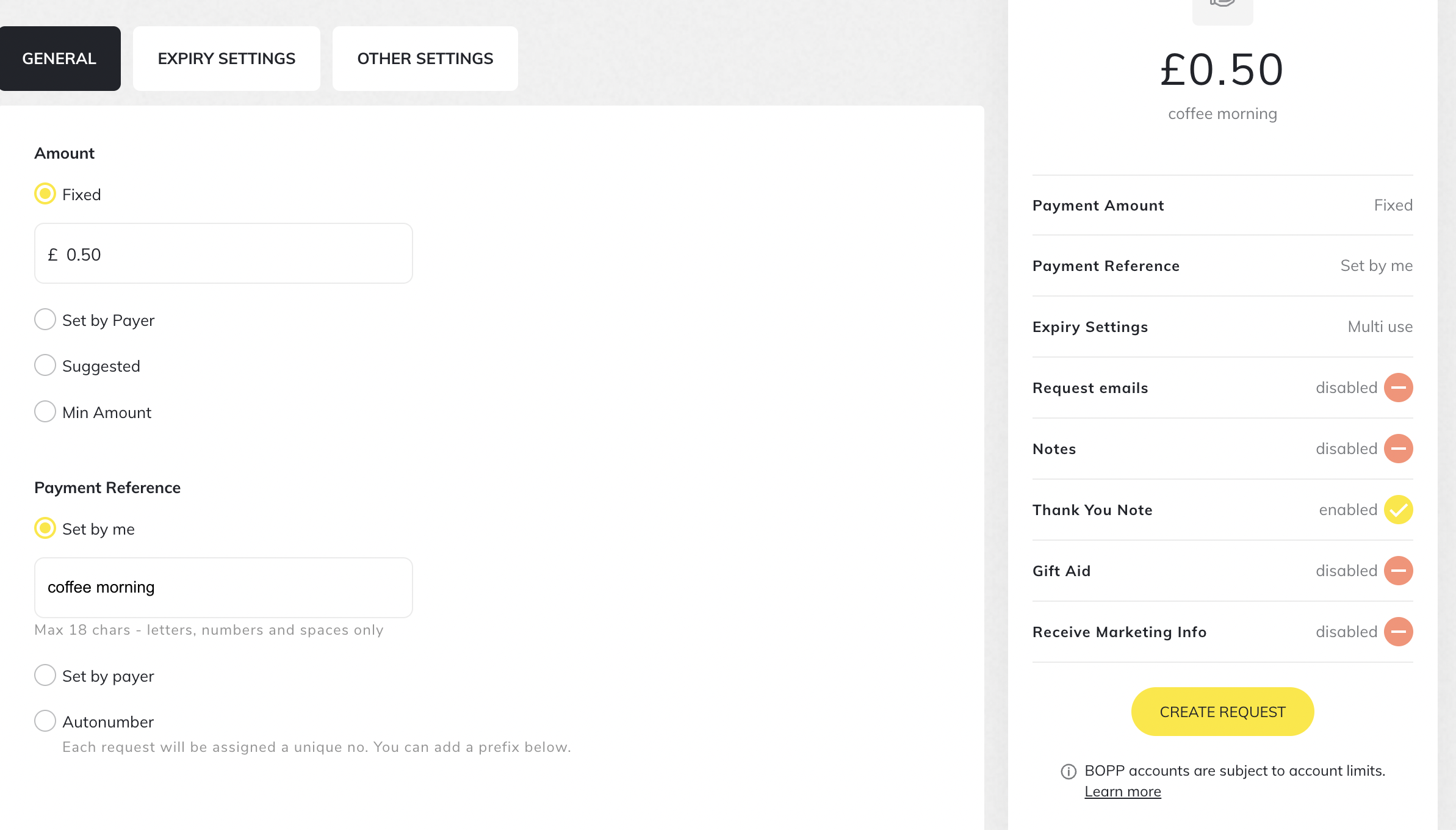 The Expiry setting tab allows you to customise your expiry setting of the
QR code / Paylink.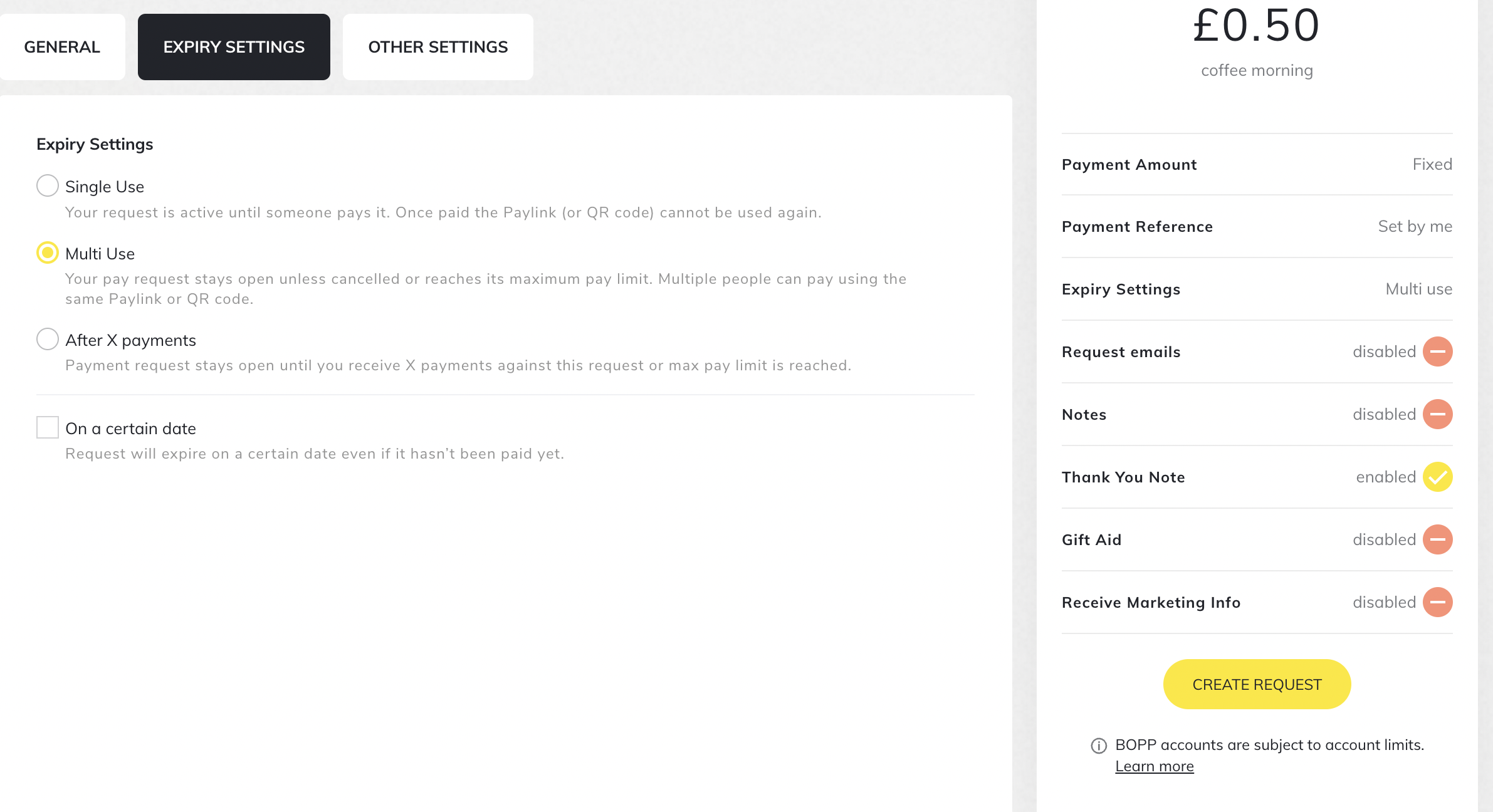 Within the Other Setting tab you have the ability to request the payers email, enable notes, Insert a thank you message for the payment received and enable the Gift Aid option.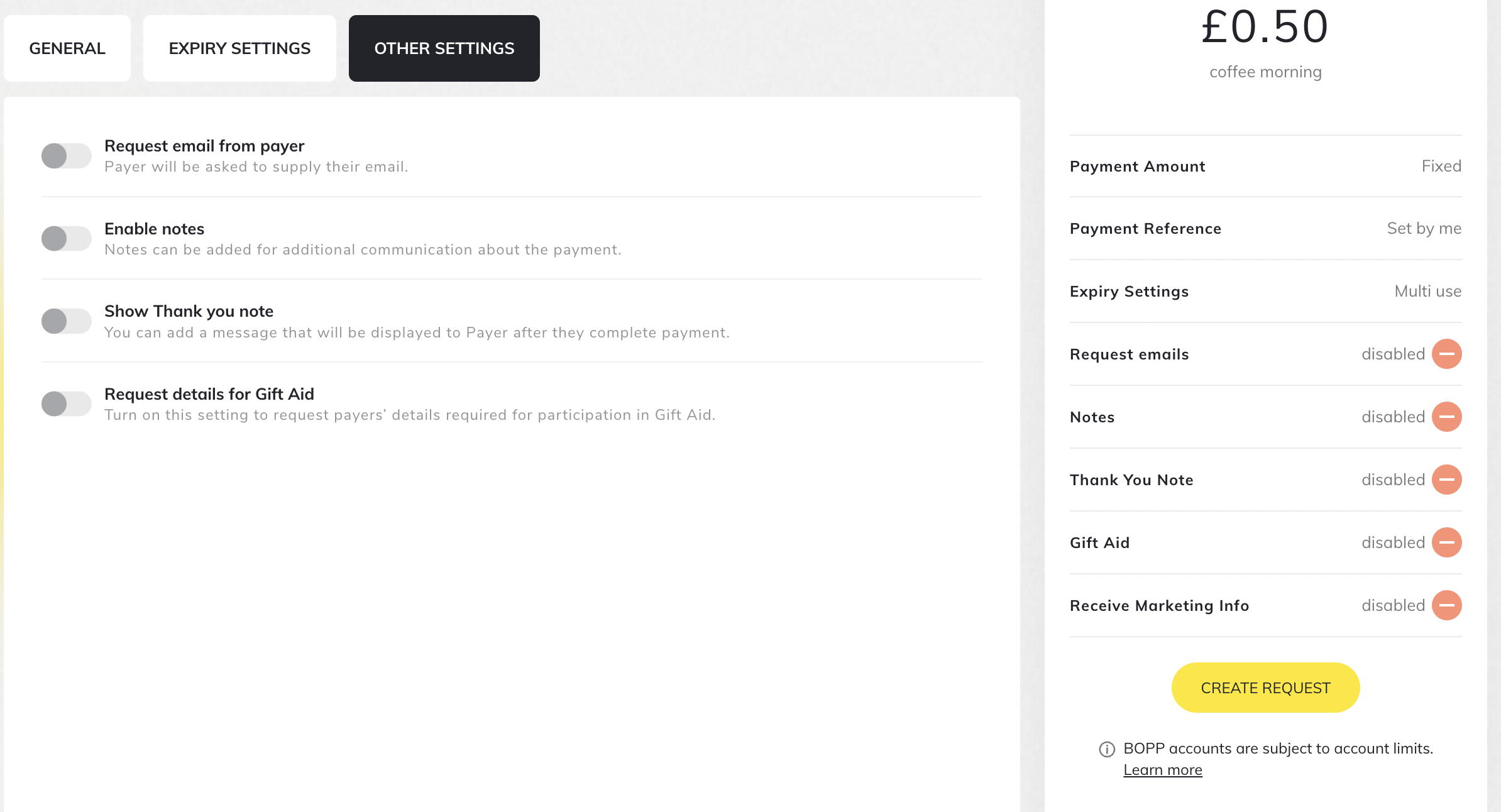 Once all the customised option have been set, you can review the settings made in the Request Preview screen, once happy with your setting click on Create Request.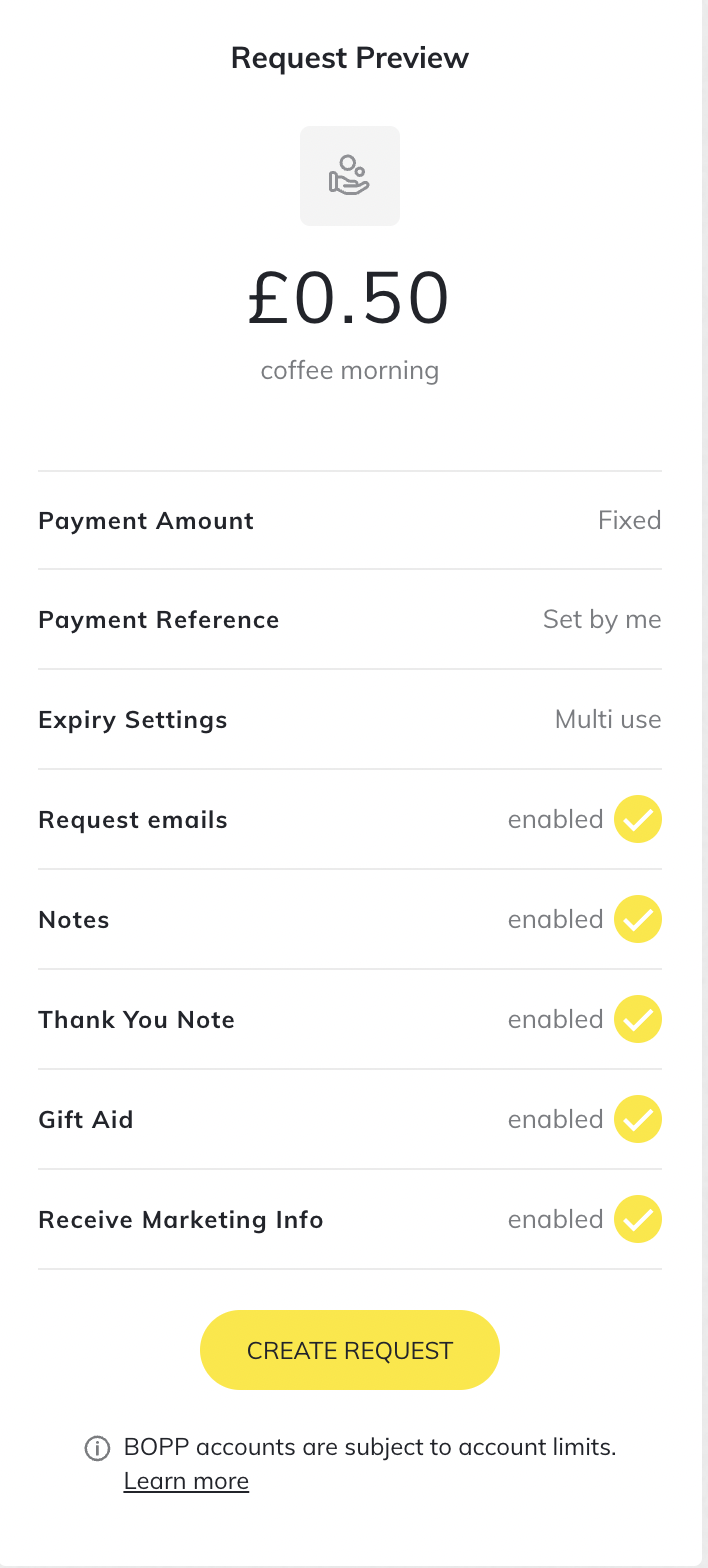 The
QR code / Paylink is now
generate and can be
download and Paylink copied.