How to take payments during Facebook live event?
It is very simple to take BOPP payments for a Facebook live event.
Step 1 - Create multi-use BOPP Paylink

2. Click on the 'Pay request' settings button. Under 'Valid Until' select 'Never expires'.
3. While still in Settings, Under 'Payment Amount' select 'Payer Can Choose', then 'Apply to this request'. Steps 2 & 3 are critical.
4. Click on 'Request', then 'Share Paylink'. Email this link to yourself.
You have now generated a Paylink that can be used multiple times and the payer chooses the amount to pay. You can also choose to make a Fixed amount Paylink and set the price yourself.
Step 2. - Set up BOPP Paylink in Facebook live
1) Go to your Facebook profile

3) Then choose to go live instantly or create a live video event.
4) I
n the description add BOPP Paylink and some information about your events and include BOPP Paylink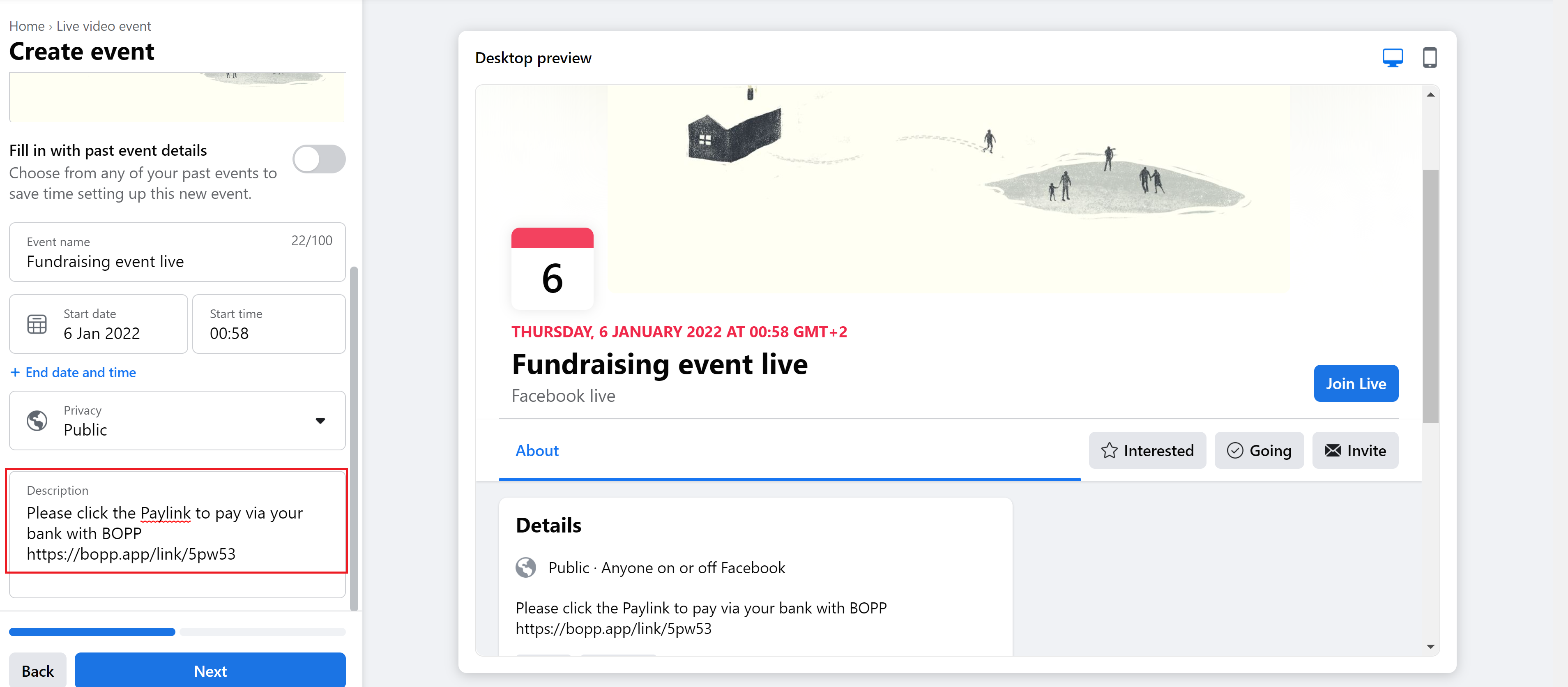 5) Then click "Next"

6) Click "Create event"

Your event is now scheduled to go live and BOPP Paylink will be included in the event description for easy payments online.