How do I get started with BOPP?
For Payees (requesting payments)
You can get set up to request money with BOPP in minutes.
Personal Users
Simply download the BOPP app from the Apple app store or Google Play, then follow the instructions.
Business Users

Visit

https://bopp.io

and sign up for a BOPP subscription plan



After submitting your information, this is reviewed by the BOPP onboarding team and you will be issued with an activation code

Install the BOPP app from the Apple app store or Google play store

Click start now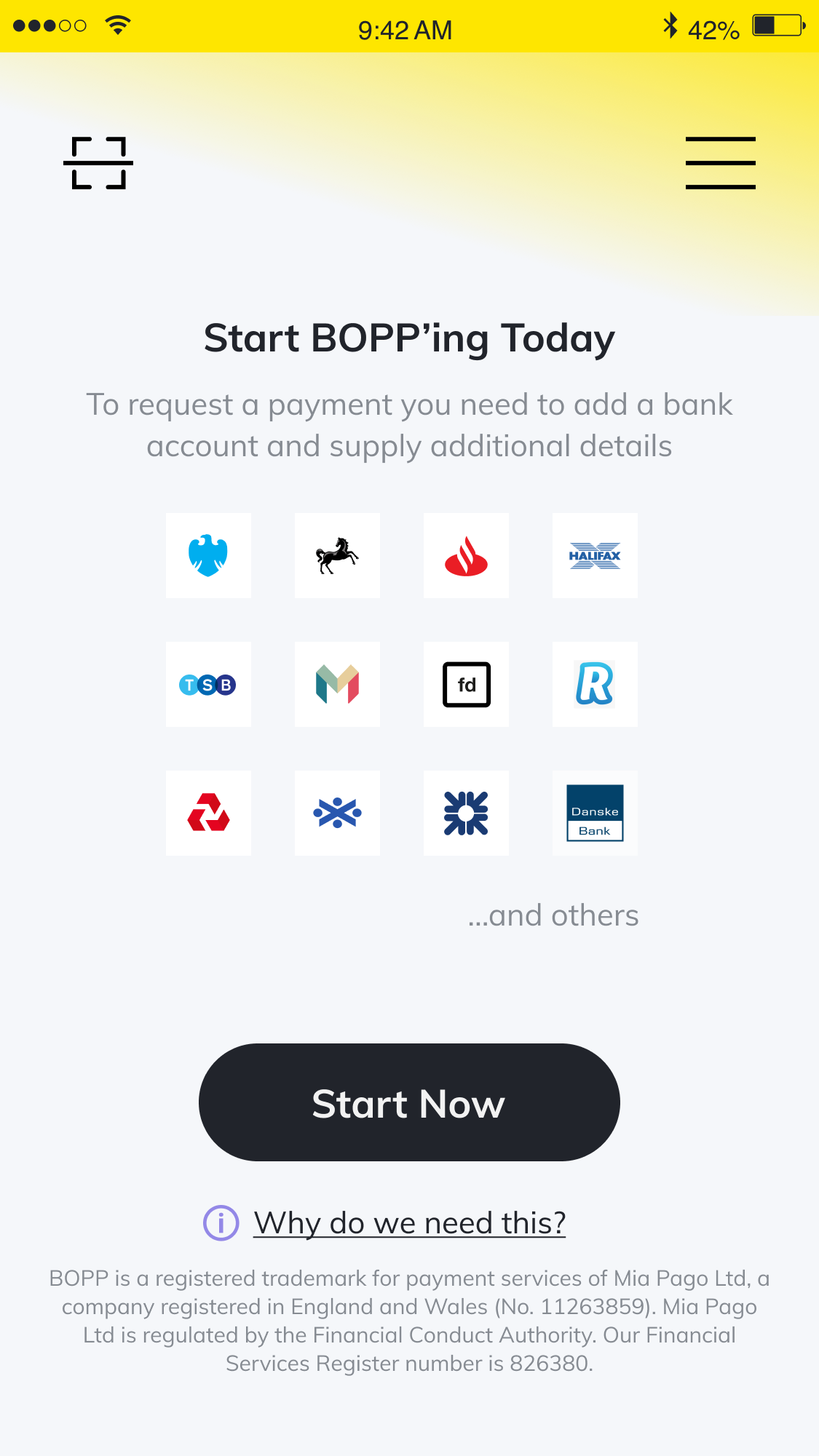 Next you will be presented with the details of which data BOPP will pull from your bank account: Bank account name, account number & sort code. Here you will select "choose Bank" and select the bank you which you request BOPP payments into.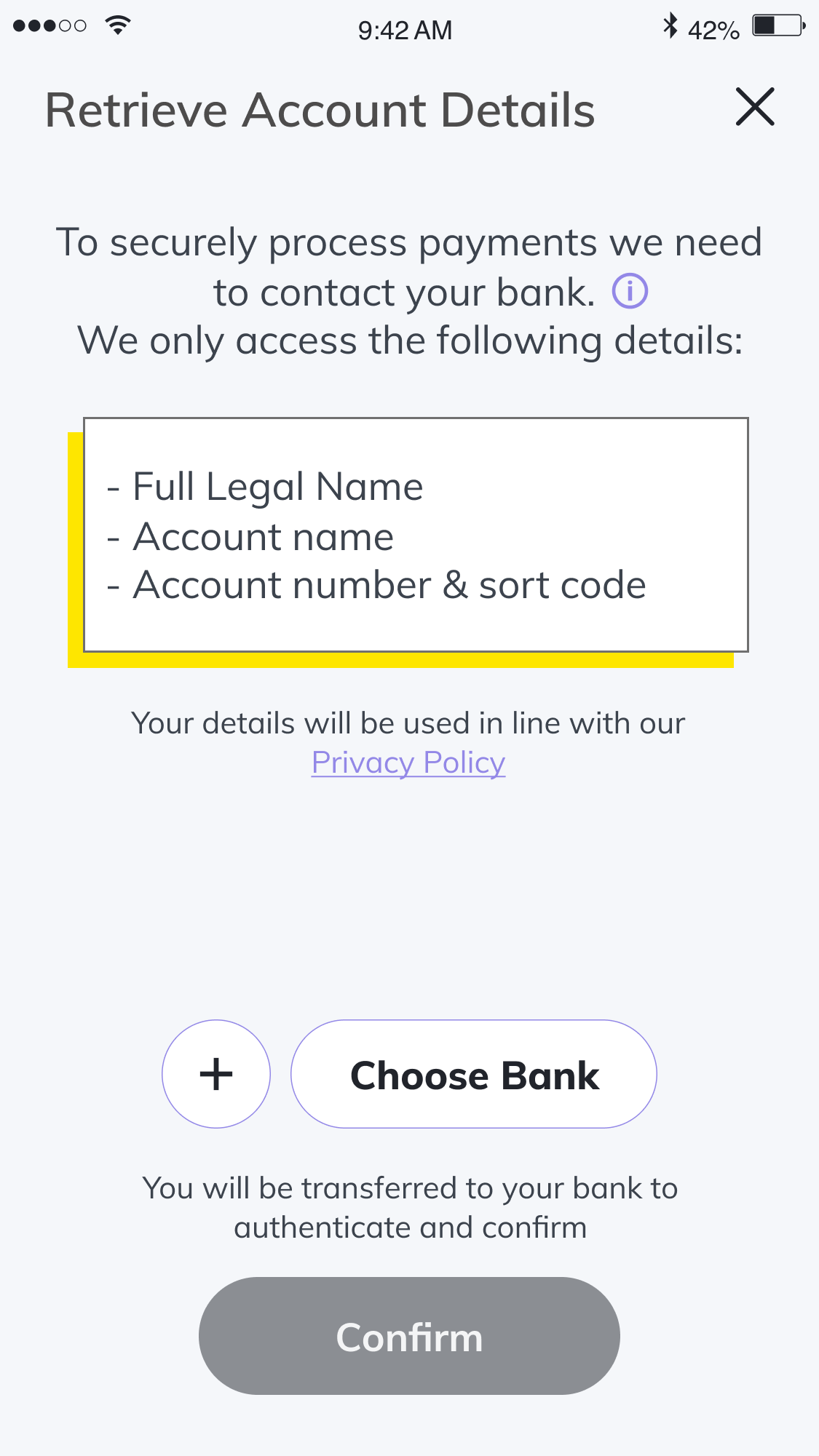 At this point you will be taken to your banking application (or online banking portal if you do not have the application installed) where you will have to select the bank account you wish to use and grant consent for BOPP To read the bank account identification details. Please see Note 1: If you do not have access to online banking



Once you have authorised within your Bank you will be returned to BOPP where you should be presented with the retrieved bank details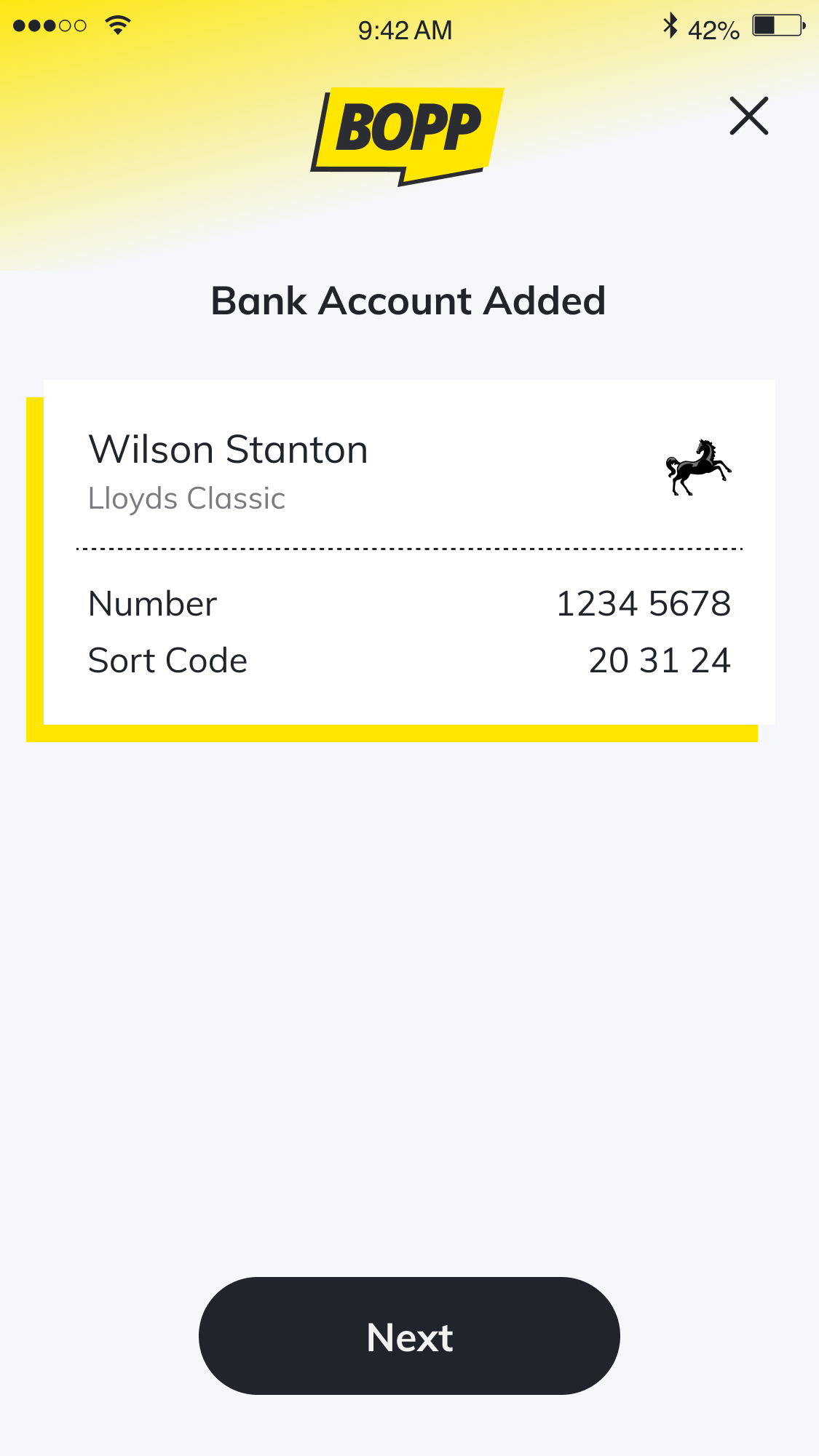 Once you've confirmed the details presented are indeed correct, please click "Next"



Now, you will be prompted to enter the Activation code you were emailed by the BOPP team. Once you enter the code (please copy/paste it as it is case sensitive) and click Activate now you should be ready to start creating paylinks/QR codes requesting payment.

Please see here

to learn how you can customise your payment requests.



Note 1: If you do not have access to online banking please do the following
1. Upload a copy of your government issued photo ID (Drivers license or passport only)
2. Upload a copy of the bank statement you wish to register with BOPP
3. Await contact from a member of the BOPP team before proceeding
For Payers
For anyone wanting to pay someone else there is no need to have the BOPP application on your device. As long as you have a bank application you can pay with BOPP. Payers simply need to click a BOPP paylink or scan a BOPP QR code and follow the instructions. Authentication occurs within your bank application and no bank login information is shared with us or anyone else.